For more detailed information, photos and a current listing of homes for sale in each neighborhood, just click on the neighborhood or area name... 
The Retreat is an enclave of homes surrounding the spectacular Champions Club golf resort in Corona, CA.  Living in The Retreat offers the safety and security of a gated and guarded community.  Children attend schools within the award winning Corona-Norco Unified School District.  Shopping, dining and entertainment abound at the nearby Shops at Dos Lagos and the Crossings at Corona.  
Dos Lagos in south Corona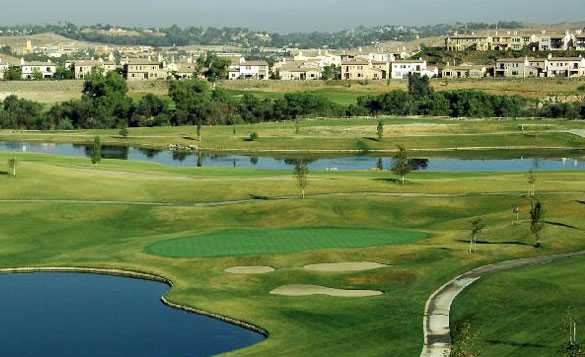 The Dos Lagos community of Corona, CA continues to be built around the ideal of working, shopping and entertaining within walking distance of where one lives.  Surrounding the beautiful Dos Lagos Golf Course and adjacent to the Shops at Dos Lagos (where dining, shopping and entertainment opportunities abound), the properties in this area range from town homes to senior living homes to gated community estates and single family homes.   
Eagle Glen in south Corona    
The Eagle Glen community is located in south Corona, California nestled among the hills that make up the Cleveland National Forest.  It is home to the stunning Eagle Glen Golf Club which boasts a Gary Roger Baird-designed 18-hole course and a spectacular clubhouse perfect for weddings and meetings.   
Horsethief Canyon in the Temescal Valley area (just south of Corona)  
Nestled between Corona and Lake Elsinore sits Horsethief Canyon Ranch, a masterplanned community of 1, 962 homes.  Offering a true neighborhood feel, Horsethief Canyon surrounds the California Distinguished School Luiseno Elementary School and three parks that encompass a clubhouse, two pools, basketball, volleyball & tennis courts as well as fields for its very own soccer association and Little League teams. 
Trilogy (55+) in the Temescal Valley area (south of Corona)
Nestled against the Cleveland National Forest in Corona, CA sits Trilogy, a 55+ community of 1,317 homes and condominiums. Designed for those with an active lifestyle, Trilogy's amenities include a pool & spa, tennis courts,  a gym, fitness classes, a billiards den, a game/card room and an internet cafe. 
In south Corona, against the backdrop of the Santa Ana Mountains, is the prestigious gated community of Seven Oaks.  With an average square footage of 3,500 the executive homes in this neighborhood were built with an unsurpassed attention to detail.  
Sycamore Creek in south Corona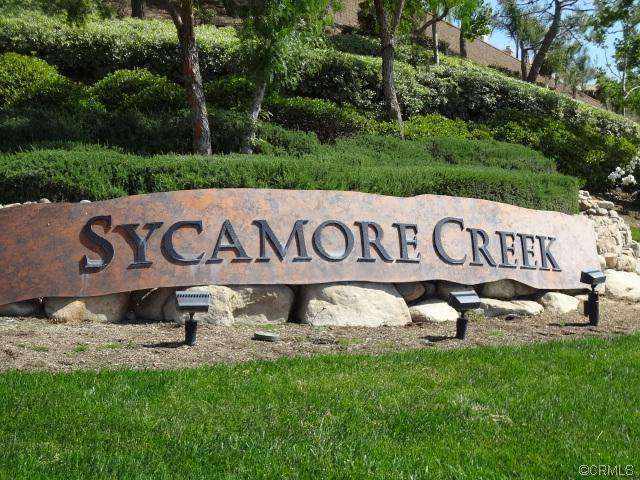 Against the backdrop of the Cleveland Naional Forest sit the master planned community of Sycamore Creek.  The 1,700 homes that make up the community are divided among seven small neighborhoods:  the Woodlands, Whisper Ridge, Twin Oaks, Forest Gate, Santiago, Heritage and Monarch Ridge.  Pathways and trails wander through the neighborhoods, connecting to a 71-acre nature preserve. 
      Wildrose Ranch in the Temescal Valley (just south of Corona)
Set against the Santa Ana Mountains in the Temescal Valley is the community of Wild Rose Ranch.  The 1,043 homes range in size from 1,300 to 2,300 square feet, making these homes affordably priced in today's market.  With close access to the 15 freeway, shopping, dining and entertainment opportunities are just moments away.